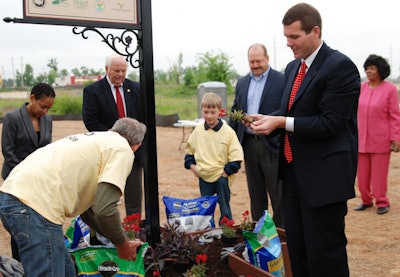 A new community garden is taking root in Tuscaloosa, Alabama, as community members come together to help rebuild after the April 27 tornadoes.
The garden will be planted in Alberta City, an area directly affected by the tornadoes two years ago.
Students from Alberta Elementary School and neighbors will be able to grow fruits, vegetables and flowers in the garden.
Planting this garden is just one part of the Grow 1,000, which is a national campaign to create 1,000 gardens and green spaces by 2018.
Tuscaloosa's Mayor Walt Maddox and a variety of other organizations helped out with the project in honor of the two-year anniversary on Saturday.
Have you participated in a community service project? Share your photos with us here.