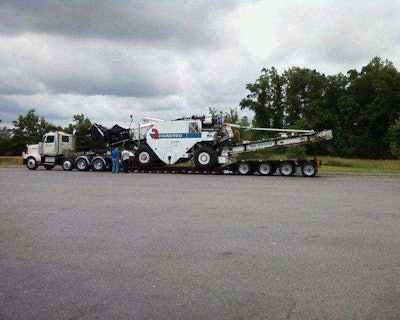 Finding the right truck or trailer is always a challenging task for any landscaper.
However, have you ever run into a problem like traveling with an 80,000-pound machine?
Stafford, Virginia's Lane Construction ran into this problem while trying to move its Roadtec Shuttle Buggy to pave interstates.
The problem wasn't moving the 12-foot-tall machine, but meeting the appropriate road requirements at the same time.
At the World of Asphalt tradeshow in Charlotte, North Carolina, Lane Construction found the Talbert 50CC-PS and Hale Trailer Brake and Wheel.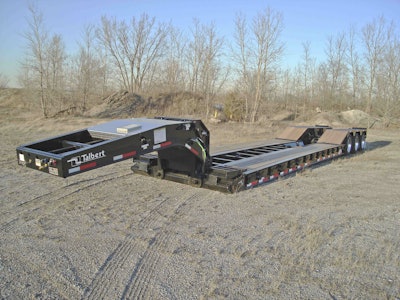 Each machine's weight is carefully taken into consideration, and in the case of the 50CC-PS, the 26-foot deck offered space for full construction fleet loads with a ramp designed for easy loading and unloading.
The trailer's finished height at the front of the main beams is 8 ¾ inches, a 15-degree load angle, a 50-ton capacity with a deck width of 8 feet, 6 inches and a low deck height of 20 inches.