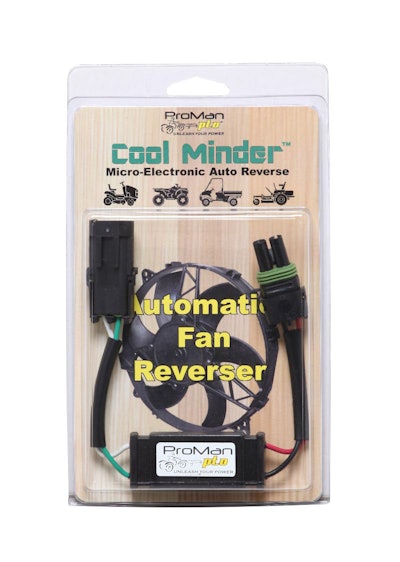 ProManPTO has introduced the "Cool Minder" Automatic Fan Reverser for ATVs, UTVs, zero turns and ride-on mowers.
The Cool Minder can take the place of the radiator fan.
When the vehicle's cooling fan starts, the Cool Minder is programmed to automatically reverse the fans direction for several seconds to remove debris and dust from the radiator.
The fan then changes direction to go through the normal cooling cycle. The cycle repeats continuously.
The Cool Minder currently fits the majority of Polaris, Honda, Yamaha, and Suzuki ATVs and UTVs and will be available for other brands in the near future.