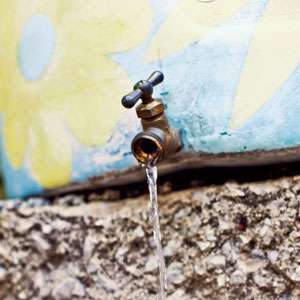 Landscaping has changed since the 1970s.
Mike Curry, adjust professor with the horticulture department at the College of Dupage in Illinois told this to the Daily Herald in Arlington Heights, Illinois.
Curry has been teaching sustainable landscaping practices including rain gardens, green infrastructure design and green roofs. Since the 1970s, when Curry was first learning about horticulture, green practices have changed dramatically.
Options like smart irrigation systems were not available in the 1970s to help the environment, but now landscaping companies and homeowners are finding new ways to help the environment when making installations.
Curry says it's all about minimizing the fossil fuels during landscape maintenance. All fertilizers, herbicides, pesticides, mulches and even down to the labor should be analyzed to make sure everything is being done as eco-friendly as possible.
People are starting to change their views on how to landscape. They can still install the flowers beds and water features in their backyards, but there are more eco-friendly ways to do it now in 2013.
Here are Top 5 Water Savers.