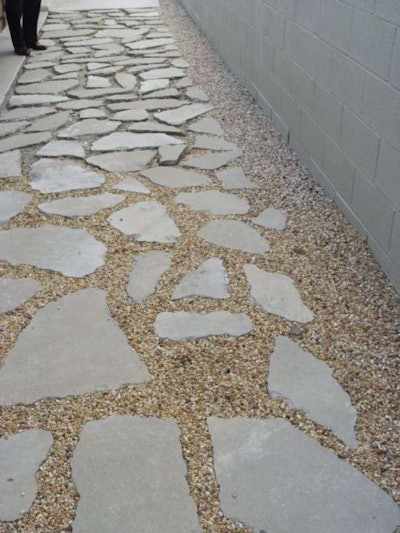 Wouldn't you like to offer your client a new, unique hardscaping option for just pennies?
Believe it or not, this new technique exists and it's called urbanite.
Broken slabs happen every day, but reusing them can cut costs and create a great backyard hardscaping option.
Hardscaping can be expensive depending on the pavers being used, but thinking ahead and using every piece of material is crucial. Urbanite can be a landscaper's best friend at the end of the day.
There are a few key characteristics when looking out for these unique pavers, according to an article from the San Angelo Standard Times.
Look for workable pieces
The stones should have the same thickness
Unique colors create variety