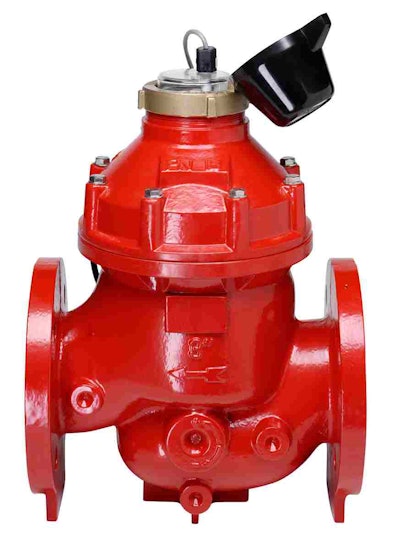 Netafim USA is offering hydrometers, a water-saving device made to monitor irrigation flow rates on commercial and institutional sites.
The device is made up of four functions including built-in master valve, water meter, flow sensor and a pressure-regulating valve.
Available for either dripline or overhead irrigation systems, the hydrometer features a globe-shaped master valve that has a double chamber providing positive openings and closings. It can also function as a remove master valve or automated operation.
The device can also monitor broken lines or heads. If a leak is detected, the system can be shut down and a built-in pressure-regulating valve protects the system.
Made from cast iron and a corrosion-resistant polyester coating, the hydrometer is available in six sizes: 1 ½, 2, 3, 4, 6 and 8 inches and operate from 1.8 GPM to 1,500 GPM. They can be installed in both new sites and retrofits.