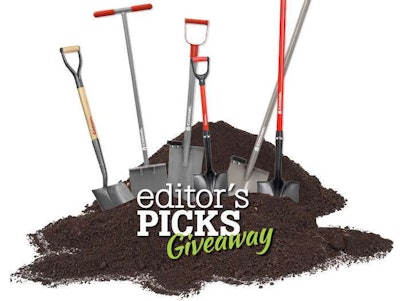 Investing in equipment is something every landscaper needs to do to have a successful business.
So, Total Landscape Care has partnered with Corona Tools to help keep a few extra dollars in the pockets of 14 lucky landscapers.
As part of our Editor's Picks Giveaway, 14 landscapers will have a chance to pick one all-steel shovel from Corona Tools' professional shovels.
Each shovel is constructed with an aerospace grade steel shaft and 12-guage steel blade.
The line features 14 models with long handle or D-grip options and is available with a diamond, straight or caprock blade with a 1- or 4-inch blade lift.
Want to get your hands on one of these shovels? It's as easy as clicking here and filling out a form before June 12.