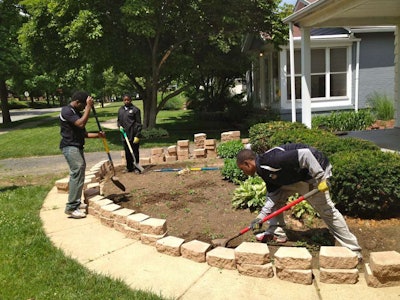 One nonprofit organization is working to help at-risk youth through landscaping.
The Victory Project, a mentoring program for boys in Dayton, Ohio, has implemented a landscaping business to increase funds for the program and create jobs for at-risk students.
Those involved in the program have been involved in the court system or are considered at-risk.
About 13 students make up Victory Landscape Management, which maintains 52 commercial and residential properties in the area.
Monnie Bush, president and CEO of the program, told the Dayton Business Journal that he invested about $18,000 in commercial equipment, and he plans to invest another $20,000 in equipment, vehicles and training for students next year.
The students work about 12 to 14 hours per week, but that number can increase to 20 to 25 students through the summer months.
To be eligible for the program, students must complete the curriculum requirements of Victory Project each week and not get into trouble at home, school or in the community.
Bush says he would like to see the business expand into a franchise in three to five years.