Lawn Care Marketing Expert Andrew Pototschnik has offered five ways to help landscapers better market his or her business.
1. Answer your phone
Pototschnik says answering your phone is important because 70 percent of people who call and get your voicemail will not leave a voicemail. Putting a phone strategy in place is the best way to keep and get new clients. "They're going to be hanging up and calling the next person they see in Google," he says. "They're going to be going down the list until they get a response. Your responsiveness and how you answer your phone when you're dealing with a lead from your marketing is going to dictate the first impression that you give your potential prospects."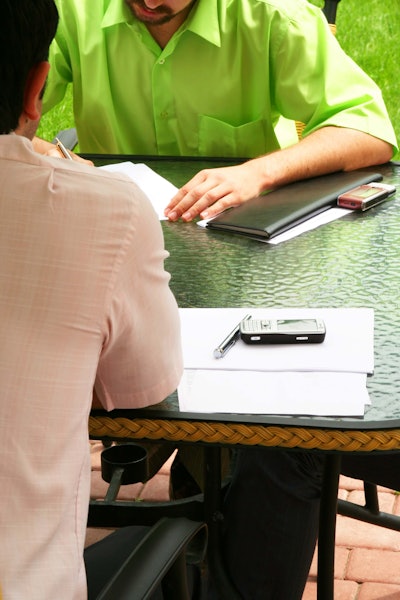 2. Track your leads
Use a pen and pad to track leads or use a system so you can enter leads as soon as you hear from them. When someone calls and asks for an estimate, don't give them just a number. Ask for contact information to be able to market in the future. Start thinking outside of the box as far as getting contact information.
3. Follow up
Make sure to follow up with leads you have acquired. Send a follow-up letter, give a second chance offer, send an email or market to the lead in another month. Showing interest in a potential lead is going to keep your client list growing.
4. Multiple marketing methods
Having different avenues of marketing is going to increase your visibility in the marketplace. Offline and online marketing, direct mail, print, a branded truck and using SEO are just a few options. "Nielsen Research and Google did a study recently that showed that the more marketing methods that you use, the more times that you get your brand in front of your prospects using different media, the more effective your marketing is," Pototschnik says. "Fifty percent more people will recall your brand if they see your marketing through different marketing channels."
5. Reinvest in your market
Clients and leads are not free. Word of mouth is a great means of gaining new clients, but it still takes work to follow up on those leads. Continuously update your marketing campaign because using a campaign from five years ago will not go a long way.