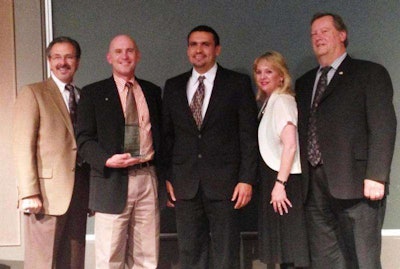 Pacific Landscape Management was presented with the Hillsboro Chamber of Commerce Business of the Year award.
The company services 350 commercial properties in the Portland metro area and has 110 employees divided between three offices.
President and co-found Bob Grover and vice president Elias Godinez provide in-house training, outside education and a variety of certifications in the industry.
Grover has served on several boards including PLANET, the Professional Landcare Network, for the last 15 years and is the current president of the Oregon Landscape Contractors Association.
The company also supports SOLVE by donating equipment, volunteers with the Washington County Clean-UP and maintains the landscape of St. Matthews Church in Hillsboro.