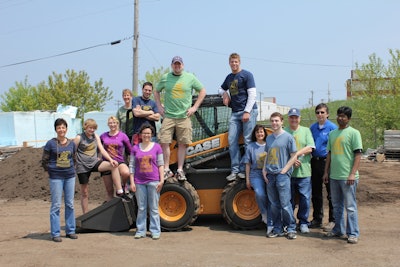 Milwaukee, Wisconsin, residents are enjoying homegrown vegetables right in their backyard thanks to the Victory Garden Initiative.
Through community groups, volunteers and the support of Case Construction Equipment, the garden could be constructed as part of the Victory Garden Blitz, which is an event that involved the installation of 500 new vegetable gardens through the City of Milwaukee from May 11 to 25.
Case donated a SV185 medium-frame skid steer loader, a machine operator and event signage.
Gardens were installed in yards, businesses, school, churches and community spaces. Each garden was made possible by a $150 donation or sponsorship.