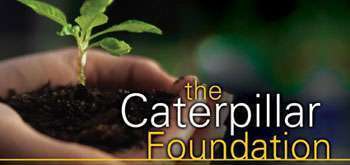 The Caterpillar Foundation, which is the philanthropic group of Caterpillar, has made two different donations that will total $19.2 million to Opportunity International.
The donations will help provide financial products and services to 16.7 million people in Africa, Asia and Latin America through 2017.
One of the donations will be a three-year, $10-million investment, of which $2.5 million was paid out in 2012. This money will go toward helping citizens access small business loans, savings and financial training across nine countries in the Sub-Saharan Africa.
The second donation is a three-year, approximately $9.2 million investment with nearly $3.8 million paid in 2012. This donation will go to help Opportunity International develop new strategies in Indonesia and Brazil, as well as help outreach in India, China and the Philippines.