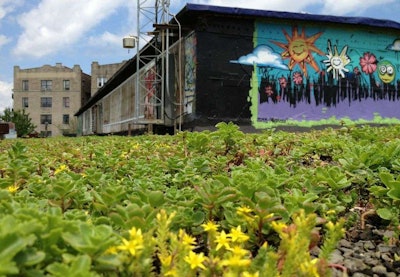 The Point Community Development Corporation in New York added a touch of green to its roof.
XeroFlor America installed a Flor Green Roof System for the 7,350-square-foot roof.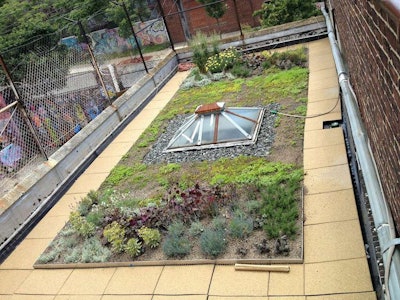 The Point Community Development Corporation is a non-profit organization that promotes the cultural and economic revitalization of the Hunts Point section of the South Bronx.
Clayton Rugh, general manager and technical director, Xero Flor America, says the area's average annual rainfall is about 45-50 inches, and the new roof will help manage stormwater runoff by more than 150,000 gallons annually.
The new roof features 2 1/2 inches in depth and weighs 10 to 11 pounds per square foot when saturated with rainwater.
New York Green Roofs, a partner, installed a 650-square-foot customized semi-intensive green roof on a separate roof section on a lower addition of the building. That building will be used as The Point's outdoor environmental classroom.