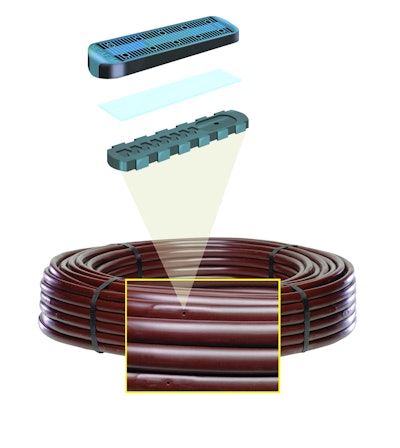 Netafim has introduced a water-saving product to help irrigation in landscapes.
The Netafim Techline CV dripline is designed to help irrigation on landscapes that have elevation changes like slops or low-lying areas.
The dripline's valves can hold back up to 4.6 inches of water, and the emitters turn on and off at the same time, which balances the irrigation coverage.
Techline CV includes built-in physical root barriers in each emitter to prevent root intrusion and each emitter has an anti-siphon design that block dirt and debris from entering the tubing.
The emitter flow rates are .26, .4, .6 and .9 GPH.
The dripline can be used on turf, vegetation, landscapes, sports fields, tennis courts, golf courses and can be applied to green walls and hanging gardens.