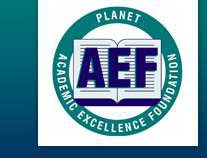 The Associated Landscape Contractors of Colorado (ALCC) has pledged $100,000 to the PLANET Academic Excellence Foundation.
PLANET AEF is part of PLANET, the national landscape industry association, and is a scholarship program.
This pledge is the second state association, along with Ohio Nursery & Landscape Association (ONLA), to be designated a PLANET State Association Ambassador.
The PLANET State Association Ambassador is able to create criteria for its scholarships. For example, it can determine the amount of the scholarship, the number of scholarships it will give to students and which schools in the state will receive the scholarships.
ALCC has decided to give out three scholarships in its name and one scholarship in the name of JBK Landscape.
Since PLANET AEF was created in 1998, the organization has awarded $730,000 in scholarship money to 720 students.