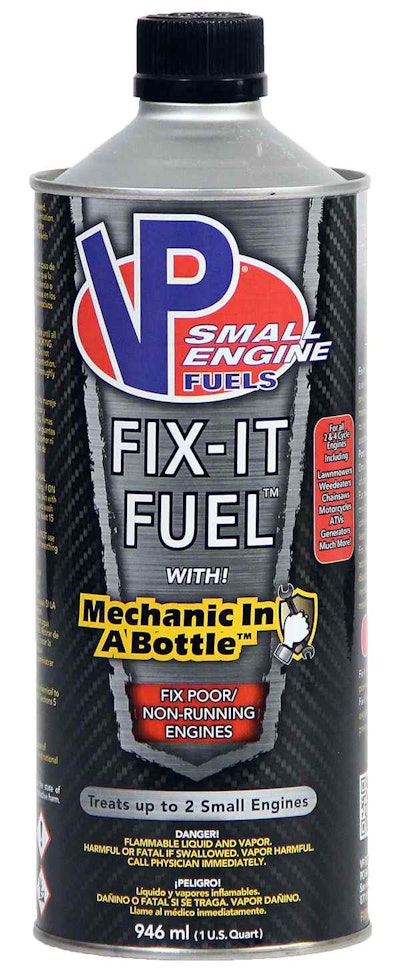 VP Racing Fuels has partnered with B3C Fuel Solutions to introduce "Fix-It Fuel".
Fix-It Fuel is a fuel system treatment that cleans poor or non-running small engines that have been damaged by ethanol.
The fuel is a pre-mixed ethanol-free 89 Octane gas plus oil blend and is designed for a single-use treatment.
The fuel works in two- and four-cycle small engine applications even though it is mixed with oil at 50:1.
Available in quarter, 5-gallon pails and 55-gallon drums, the fuel is designed to clean carburetors and injectors without removal, clean varnish and carbon deposits, remove water, fix ethanol issues caused by pump gas, rejuvenate rubber and plastic and revitalize stale fuel.