The Toro Company has released 24-volt string trimmers, hedge trimmers and sweepers with lithium-ion battery technology.
Each piece features super-charged, interchangeable batteries.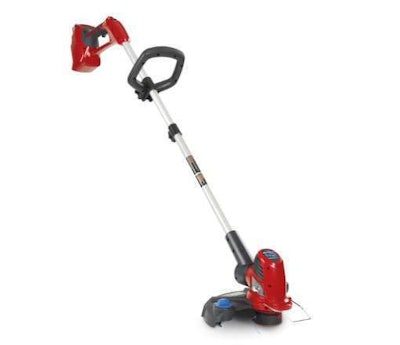 24-volt* Max string trimmer
The 24-volt Max string trimmer features an auto-feed trim line system that automatically adjusts the line for the specified cutting length. The power-saver adjustable cut feature changes the cutting line length from 12 inches to 10 inches for balancing run time.
Weighing at 8 pounds, the trimmer features a 14-inch shaft with an adjustable assist handle.
The 51487 model comes with a rapid charger and on-board charge meter to display battery status. It has a suggested retail price of $169.99.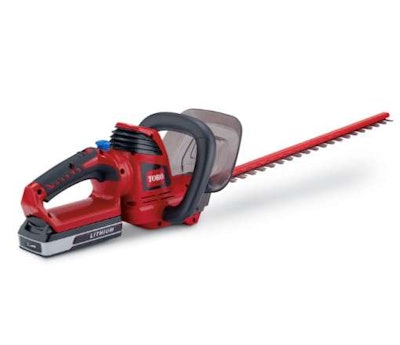 24-volt* Max hedge trimmer
The cordless 24-volt Max hedge trimmer features a work grip handle that rotates 90 degrees and a 24-inch steel cutting bar.
The trimmer weighs 7 pounds and can cut branches up to 5/8-inch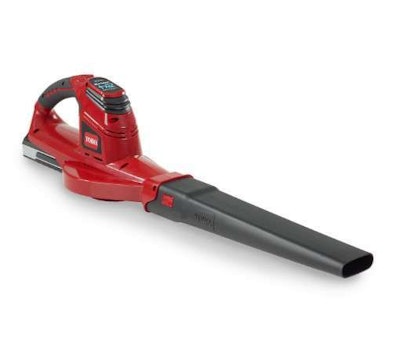 in diameter.
Model number 51496 has a suggested retail price of $159.99.
24-volt* Max sweeper
The 24-volt Max sweeper weighs 5 pounds and has low- or high-speed settings.
Model number 51702 has a suggested retail price of $139.
*Battery manufacturer rating = 24V maximum & 22.2V nominal. Actual voltage varies with load.