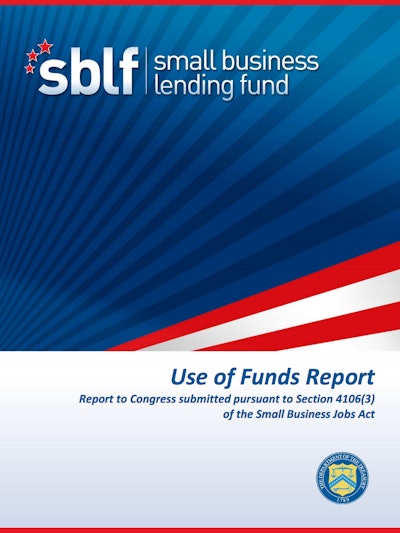 The U.S. Department of the Treasury has released a new report showing participants nationwide who are receiving capital through the Small Business Lending Fund (SBLF) boosted small business lending by $9 million over baseline levels since the recession.
The First Annual SBLF Lending Survey estimated the SBLF participants increased small business lending by approximately 38,000 additional loans through the end of 2012 across all industries in every region of the country.
Community banks participating in SBLF have increased total business lending by 41.5 percent, versus a 5.5 percent median increase for a representative peer group of similar banks across median measures of size, geography, loan type and financial condition.
About 91 percent of small business lending has increased over baseline levels.
In the first quarter of 2013, SBLF participants increased lending by $206 million nationwide.
The SBLF program was established as part of the Small Business Jobs Act that President Obama signed into law in 2010.
The law is designed to encourage community banks to increase their lending to small businesses.
Treasury invested more than $4 billion in 332 institutions, which operate in more than 3,000 locations across 48 states.
To view the report, including a list of the change in lending at banks receiving SBLF capital, please click here.