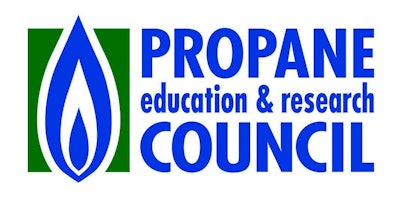 The Propane Education & Research Council (PERC) has added a new piece of history to its timeline.
The organization has elected a new Executive Committee, which includes the first woman to lead the organization.
Along with the new committee, the 2014 budget plan has also been made public for review and comment.
Paula Wilson, director of marketing at AmeriGas Propane in Valley Forge, Pennsylvania, presided over her first meeting as chairwoman. Four other newly elected officers also began one-year terms:
Vice Chairman–Marketers: Eric Benson, J.S. West & Co. (Modesto, California)
Vice Chairman–Producers: Michael Barnes, BP Energy Co. (Houston, Texas)
Treasurer: Robert Barry, Bergquist (Toledo, Ohio)
Secretary: Thomas Van Buren, Ferrell North America (Overland Park, Kansas)
At the top of the Council's to-do list each July is the review of a budget proposal developed in collaboration with the PERC Advisory Committee.
The proposed 2014 budget of $39.6 million includes $24.2 million for program activities, an increase of $4.5 million from program funding expected in 2013.
The program budget would allocate 57 percent to research and development, 26 percent to training, and 17 percent to safety efforts.
The current assessment rate of four-tenths of a cent per gallon of odorized propane is expected to generate revenues of $33.2 million. The proposed budget will be posted for industry and public comment before August 1, as required by law.
Wilson noted her top priorities include getting more propane marketers involved in the promotion of newly developed products that run on propane.
The Council traditionally adopts the budget for the following year at its December meeting, after consulting with the Advisory Committee and taking into account any industry and public comments.