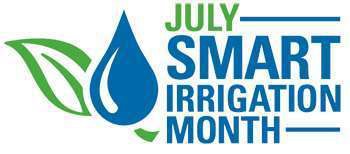 Although July Smart Irrigation Month is over, the Irrigation Association is continuing to encourage businesses to submit an entry into its "Smart Marketing Contest".
The contest showcases the best Smart Irrigation Month marketing ideas and campaigns.
The winners will be selected from a wide range of categories and will be judged by a neutral panel on messaging, quality, creativity and implementation of the Smart Irrigation Month message.
The contest is free to IA members and open to nonmembers for a $250 fee credited toward a membership application.
The campaign must include the Smart Irrigation Month campaign or logo.
The submission should include the Smart Marketing Contest form and samples of the campaign materials.
Submissions will be accepted until Aug. 30.
All contest participants will be recognized:
At the Smart Irrigation Month Idea Gallery at the Irrigation Show.
On the IA and Smart Irrigation Month websites.
In the Irrigation Show Guide, distributed on-site to all attendees and exhibitors.
Winners will be:
Recognized at the General Session of the Irrigation Show.
Showcased at the Smart Irrigation Month Idea Gallery and briefing at the show.
Highlighted on the IA and Smart Irrigation Month web sites.
Featured in an article in IA Times, IA's monthly e-newsletter.