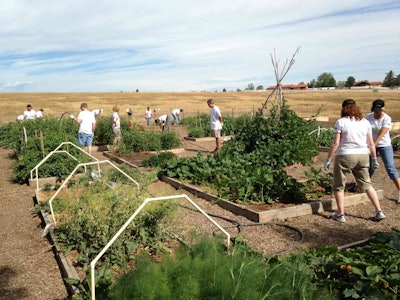 More than 200 employee volunteers from Environmental Science, a division of Bayer CropScience LP, helped at an animal-assisted learning center in celebration of Bayer's 150th anniversary.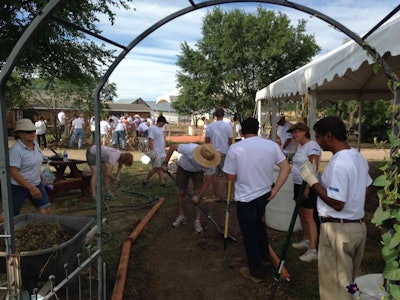 Zuma's Rescue Ranch in Denver, Colorado, pairs rescued horses with at-risk children to help bond, build trust and develop life skills.
Bayer donated employee time, knowledge and manpower, as well as Bayer products, to give the facility new life including beautification, construction and maintenance.
The company's employees broke into teams to complete site improvements including the construction and restoration of landscape beds, garden gates and walkways.
The team also built and installed a pergola, a duck pond and a chicken coop. Other maintenance included landscaping the facility's outdoor venue, cleaning stalls, seeding pastures and painting Zuma's signs and indoor arena.