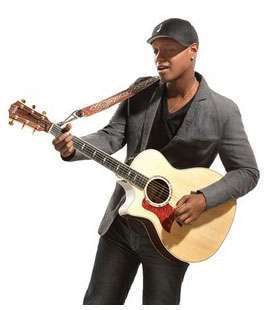 The Irrigation Show and Education Conference will be having a unique performance this year.
Javier Colon, winner of the inaugural season of NBC's reality talent show "The Voice," will perform during the Celebrate Texas! Opening Night Party at the show on Nov. 5 from 7:30 – 10 p.m.
Colon performed a variety of artists' songs on the show, including Ben E. King, Fleetwood Mac, Michael Jackson and the Beatles.
Colon was named the first-ever winner of the show and received $100,000 and a recording contract with Universal Republic Records.
Hors d'oeuvres will be served from 7:30 p.m. until Colon takes the stage at 8:30 p.m. The Celebrate Texas! event is open to all attendees with full registration.