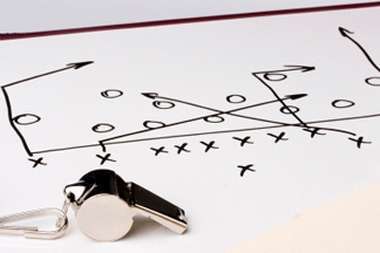 The college football season is finally here (insert a loud "Roll Tide"). Like football, the green industry is a fierce battle of wills to win and succeed. Here's how to beat your competition and be named the champ in your division.
Prepare all year. Players don't just practice during the regular season — at least not those who want to succeed. So, take advantage of your down time during the winter months. Send employees to educational seminars, make sure all of your book keeping is in order, think about how you can improve your services, create marketing campaigns to use the next year or anything else you don't have time for during the warmer months.
Don't settle. No matter who they are up against, a good team will hold themselves to a high standard and not "play down" to their opposition's level. So, even if you feel your business is better than local competitors, keep trying to improve. You should be the best you can be, instead of judging your success by the accomplishments of others. There will always be smaller, underdog companies that are ready to take your spot if you aren't careful.
Value teammates. I hate hearing a quarterback who takes credit for a team's success and puts the spotlight on himself. Like football, your business is a group effort. You can't win without everyone's efforts. So, show your employees you value them by rewarding them for going above and beyond expectations. That could mean safety bonuses, employee cookouts, a recognition program or even a promotion.
Buy into the system. A team could have the best football coach in the world, but if the players don't buy into his plans, they won't succeed. Likewise, you need to get your employees on board with your business strategies and standards — including how they treat customers, practice safety and maintain equipment. This stems back to their level of discipline, as well.
Each bid, project or happy customer is a win for your business. Make sure to follow your playbook to limit your loses.