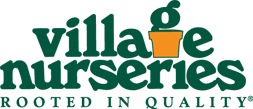 Village Nurseries is helping landscapers out in a digital way.
The company has launched a new website to help landscapers view its plant library easier and faster.
Featuring an improved search function, the new site allows landscapers to find credit applications, a prelim form and a calculating tool to help determine the number of plants required in a square-foot area for installers.
The site also includes business tools and interactive maps for locating wholesale and retail sales representatives.
The plant library includes a listing of available plants, descriptions, photos and their characteristics.
The site also features a new section called, Resources for Landscape Designers & Architects, which provides an "Idea Gallery" and "Useful Links and Information" with articles on industry trends.