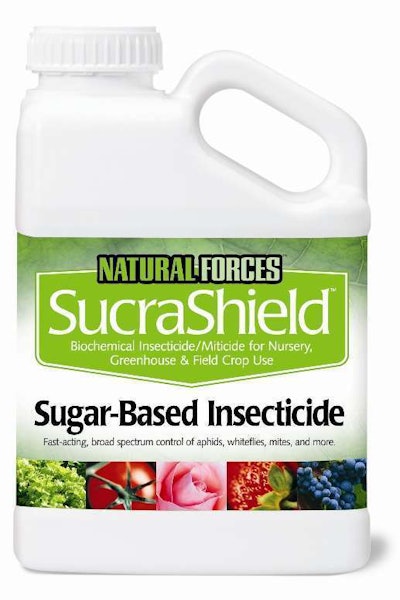 Natural Forces has introduced a Varroa mite fighting insecticide.
SucraShield is a formula based on natural sugar esters and is approved by the USDA National Organic Program.
The Varroa mite is a pest of honey bees nationwide that can kill off colonies.
The mites are also capable of carrying diseases such as Deformed Wing Virus and Varroatosis.
SucraShield is a new chemistry with no documented resistance that instantly burns holes in the bodies of Varroa mites without causing any harm to honey bees.
The product is applied on the frames with a hand-held sprayer, a backpack sprayer or a powered commercial sprayer.