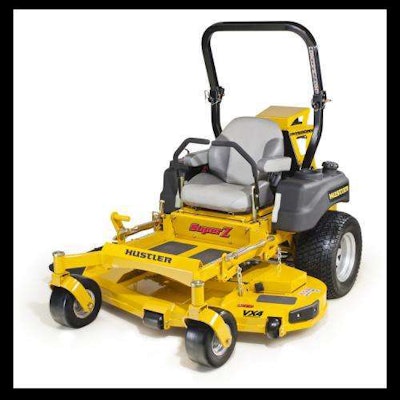 Hustler Turf Equipment will be kicking off its 50th anniversary at GIE+EXPO in Louisville, Kentucky on Oct. 23.
The company will be displaying its Hustler History Museum at the conference, and lawn contractors, dealers, distributors and retailers will have the opportunity to enter to win a custom Hustler Super Z equipped with a 60-inch deck, Kawasaki FX engine and VX4 technology.
All other attendees will have the chance to win an iPad when they tour the museum.