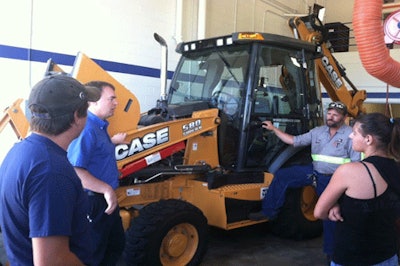 With the help of Case Construction Equipment, Washburn Institute of Technology in Topeka, Kansas has launched a full-time, one-year construction equipment/diesel technology training program.
The Victor L. Phillips Company (VLP), a Case equipment dealer, will be helping out with the program.
Beginning back in August, the program is designed to help meet the demand of equipment dealers and other service providers by providing more qualified diesel service technicians.
Graduates of the program will earn a technical certificate or an Associate of Applied Science Degree (AAS) in Diesel Technology.
For the 2013-14 year, the program has 44 students enrolled, and the program goes hand-in-hand with Washburn Tech's existing Commercial and Heavy Construction pathway for heavy equipment operation.