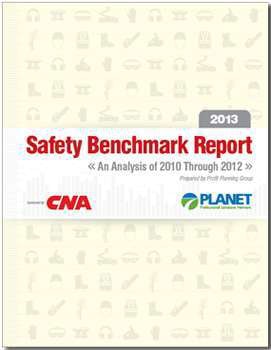 PLANET, the Professional Landcare Network, has released its updated "Safety Benchmark Report".
The 2013 report analyzes data from 2010-12 and provides analysis of safety practices of PLANET members, Stars safe company members and other industry companies.
Designed in charts to help companies see where improvement is needed, the report is sponsored by CNA Business Insurance and is available in an electronic format.
The report can be purchased through PLANET's online bookstore for $25 (PLANET members) and $35 (nonmembers).