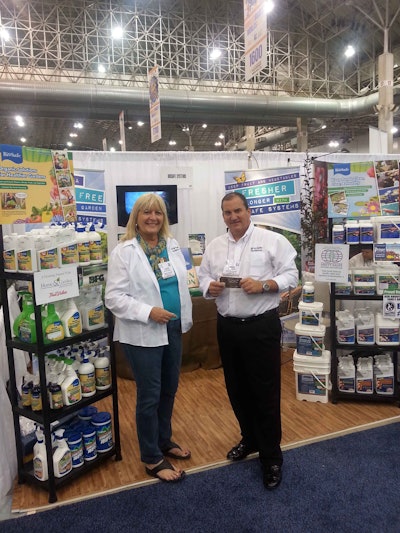 BioSafe Systems' products are getting a new look.
Even more than that, the company has also introduced BioSafe Plant Food.
The company launched the retail rebranding and plant food at the Independent Garden Center Show in Chicago.
With the help of P. Allen Smith, a garden and lifestyle expert, the company asked attendees at the show to join in the "Green Revolution" and look at organic solutions.
BioSafe Plant Food is made from plants and is a natural resource for plants to absorb and metabolize.