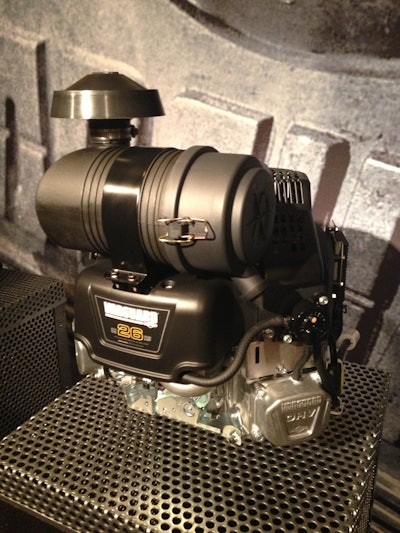 Commercial durability meets domestic power.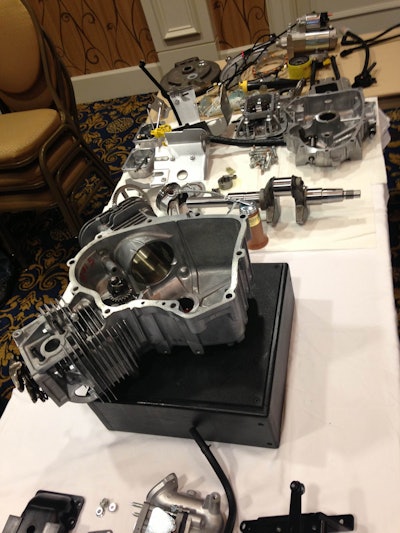 Briggs & Stratton Commercial Power will begin production on a new line of Vanguard 810-cc engines, which are available in 24- or 26-gross horsepower models, for commercial zero-turn mowers January 2014 in Auburn, Alabama.
During its unveiling event, I learned about every part of this engine — literally. My team and I constructed the engine piece by piece before visiting the 280,000-square-foot plant where they are manufactured.
"It's all about maintaining that up-time," says Dan Roche, marketing manager of Commercial Power. "This engine has more torque, easier serviceability with debris-access panels, QR codes that link to the manuals … and up to 30 percent more cooling air on the top of the engine."
While the engines aren't in full production, yet, the three technicians who will build them are ready to go and working on about 20 a day.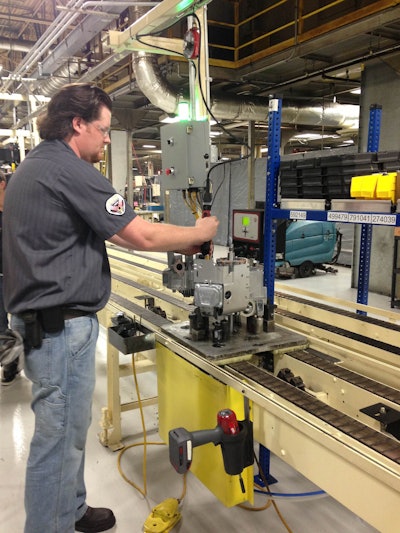 From testing the finished engine to carefully checking the parts during the assembly process, "they take pride in their engines," says Russ Stone, plant manager.
We'll have to wait until GIE+EXPO in Louisville, Kentucky, next month to see which OEMs will be adding the engine to their ZTRs, but Rick Zeckmeister, vice president of marketing, said more than one company would be introducing the new engine in a mower at the show.
Stay tuned for a post and video on "How To Construct an Engine."
For more information, visit vanguardengines.com.