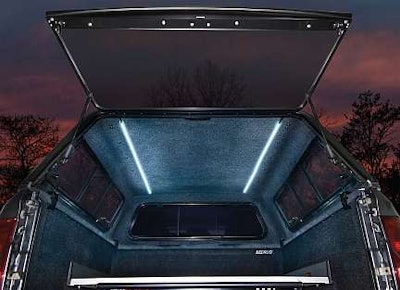 A.R.E. has introduced LED lighting for above and rear-door, as well as LED rope lighting to illuminate the interior of truck caps and toolboxes.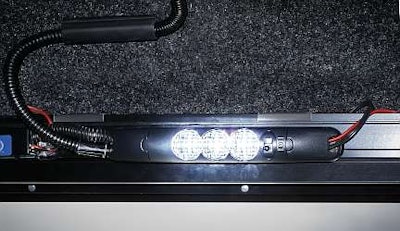 The LED lighting can be directly wired into the vehicle's electric system and are rated for 100,000 hours.
With an optional prop switch, the LED lights can be turned on and off when the door is opened and closed, or lighting can be controlled with the manual on/off switch.
Owners can opt for a single LED rope at the center of the cap or two parallel ropes for either side of the cap roof.
LED ropes can also be placed above the cap's windows.