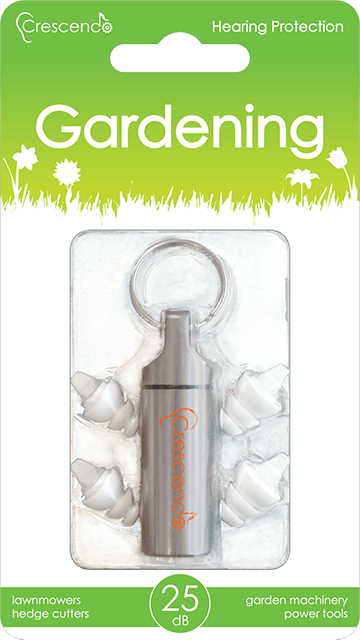 Using equipment on a jobsite is inevitable for landscapers. However, machinery means loud noises, which could ultimately damage a person's hearing.
One product to help with noise levels is Crescendo Gardening, which was released at the end of September.
Crescendo Gardening has been designed to reduce sounds by a CE/ANSI certified 24dB/16dB. It also has an open-air passage to the ear that minimizes the occlusion effect while keeping the ear ventilated.
The loudness of a typical lawnmower engine is 95-105dB, a leaf blower is 103dB and a hedge trimmer is 91-103dB.
For a working environment to be safe, the sound exposure level is regulated at 85dB.
If a noise level goes higher, hearing could be damaged. One of the symptoms is ringing in the ears and with continued exposure, can result in permanent degradation of the hearing.