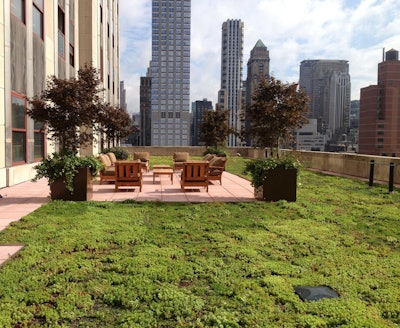 The Empire State Building in New York City is working to be more sustainable.
Xero Flor America (XFA) has installed the Xero Flor Green Roof System on four different roofs of the building.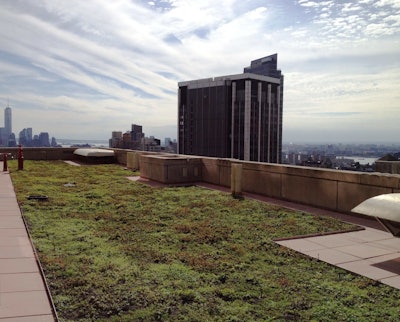 The system was selected for four green roofs: 21st floor east (3,450 square feet), 21st floor west (3,450 square feet), 25th floor northwest (1,000 square feet) and 30th floor west (1,200 square feet). The green roof on the 21st floor includes patios with outdoor furniture.
According to Clayton Rugh, General Manager and Technical Director, Xero Flor America, 85 Xero Flor green roofs will cover approximately 530,000 square feet of rooftops in New York City.
The system is made up of lightweight, pre-vegetated mats that utilize a textile-based design.
Partnering with the Clinton Climate Initiative, Rocky Mountain Institute, Johnson Controls and Jones Lang LaSalle, the Empire State Building is working on a sustainability initiative.
The program will reduce the building's total energy consumption by 38 percent and has allowed the building to receive an Energy Star rating of 80, which places it in the top 20 percent in energy efficiency among all buildings in the Energy Star program.