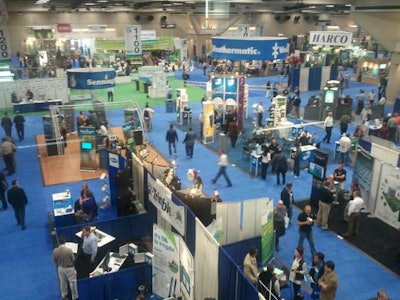 It's not too late to register for the 2013 Irrigation Show and Education Conference on-site certification exams. The deadline has been extended to Friday, Oct. 25.
Make the most of your time in Austin and take your career to the next level by choosing from one of the seven certification exams offered during the Irrigation Show.
Exams include Certified Irrigation Contractor (CIC), Certified Irrigation Designer (CID), Certified Landscape Irrigation Auditor (CLIA), Certified Golf Irrigation Auditor (CGIA), Certified Landscape Water Manager (CLWM), Certified Agricultural Irrigation Specialist (CAIS) and Certified Irrigation Technician (CIT).
Click here for details and to register for the exams.