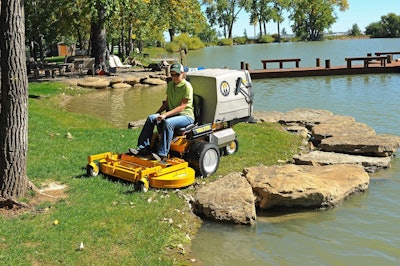 Walker Manufacturing Company has released an update to its corporate brand.
After taking 10 months to complete, the brand will be rolling off the Walker line this fall.
Marketing and dealer items are available to Walker distributors and dealers in the field.
The company's website will also be seeing an upgrade slated for early November.
"My Dad (Max Walker) designed all of our logos from the late 50s and into the 60s for the products we made," says Walker President Bob Walker, "and when it came to the lawn mower project in the early 80s, I went to work as a draftsman with the tools of the trade to design our first logo."
After updates to the company's image, brand and logo became confused over the years, a rebranding became necessary.
"When our marketing team introduced the logo to us, it just hit me right–they kept the legacy look of our design while introducing new aspects that will move the company forward for many years," says Walker, "My dad always said that your first impression was the right impression – I think he would have liked it."