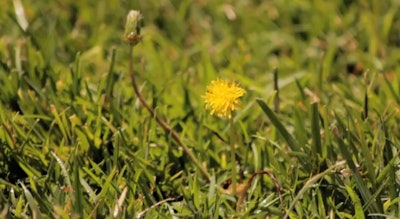 For clients looking for natural lawn care, consider applying Engage Agro USA's line of organic products.
The company showcased its product, Fiesta turf weed killer, at GIE+EXPO last week in Louisville, Kentucky.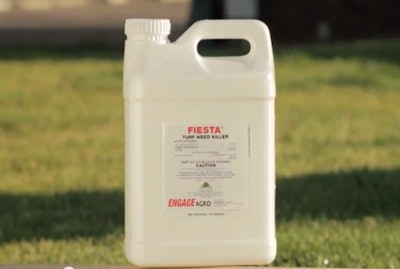 This selective bio-herbicide controls a variety of broad-leaf weeds, moss and algae. It can be used on turf and ornamental areas such as schools, parks, golf courses and areas with pesticide bans. Fiesta is approved by the EPA's Biopesticide Division.
Eric Maurer, Engage Agro's Mid-Atlantic and Northeast sales manager, says he's continuing to see a demand for organic products as more customers see the benefit of sustainable landscaping practices. "The cup of coffee you drank this morning is actually more toxic than our products," he says.
To learn more about Fiesta, watch this demo video.
[youtube 5hoz2_DcxaY nolink]