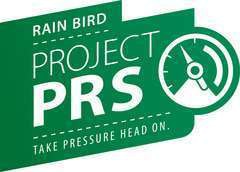 On Nov. 7, Rain Bird will announce its Project PRS grand prizewinner at the Irrigation Show in Austin, Texas.
In July, Rain Bird kicked off Project PRS, an initiative that encouraged irrigation professionals to install pressure-regulating irrigation system components to help clients use less water.
Those who entered shared data about the sites where they installed these components.
The announcement will take place at 11:45 a.m. at the Rain Bird booth #1521.
The company is also flying the top three water-saving contractors from Project PRS to the Irrigation Show.
The contractor who saved the most water will win the grand prize, which is a trip to Cabo San Lucas, Mexico.
The three finalists are:
Melanie Chafin, Treasure Coast Irrigation, Hobe Sound, Florida
Robert Murphy, Lawn Systems, Inc., Fenton, Missouri
Rich Olivas, Silverwood Landscape, Costa Mesa, California