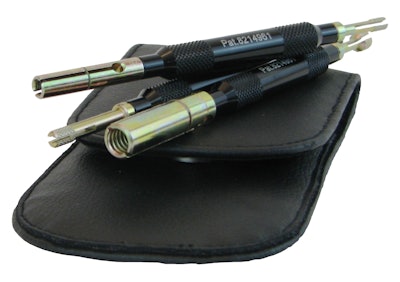 Landscapers can keep plows clean and running this season with IPA's new Plow Terminal Cleaners.
The three-piece set is made for removing corrosion from common round pin (male or female) plow connectors found on electro-hydraulic grill mounted plow connectors on Meyer, Boss, Fisher, Western and similar type plows.
Electrical connections become corroded and dirty over time, which can cause circuit failure.
If these connections are left unclean, the connection pins will need to be cut and repaired, or the electrical harness will require replacement.