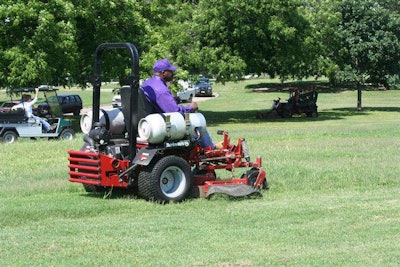 The Propane Council of Texas (ProCOT) is offering statewide incentives on top of the Propane Education and Research Council's (PERC) incentive program.
PERC offers incentives nationwide for propane mower end-users on select mowers that are 36 to 72 inches in deck size.
Operators can receive $1,000 per factory-built mower and $500 per EPA-certified propane conversion.
In addition to the national program, the State of Texas is offering incentives for commercial propane mower users, including a $1,000 per factory-built propane mower and $1,000 EPA-certified conversion, with a perpetual cap of five incentives per entity.
Propane autogas is available throughout Texas, with more 700 propane autogas stations across the state.