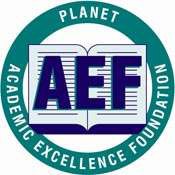 PLANET AEF has raised more than $170,000 at this years Green Industry Conference (GIC) at GIE+EXPO in Louisville, Kentucky.
James River Grounds Management and Pacific Landscape Management became the newest PLANET AEF ambassadors by pledging $25,000.
Highgrove Partners and The McCutcheon Family, and Husqvarna became Platinum Ambassadors by increasing their pledge from the $25,000 level to the $50,000 level. The Ohio Nursery & Landscape Association (ONLA) also provided $25,000 in funds through its matching program.
For the second year, a Take Stock in a Student $25,000 scholarship was created from funds raised from dozens of people who bought "shares" throughout the conference and during the PLANET Awards and PLANET AEF Recognition Ceremony.
In addition, Go iLawn and The Rorie Family agreed to match the funds that were raised through Take Stock in a Student, and, as a result, they donated approximately $25,000 which, added to their past contributions, makes them a new Platinum Ambassador as well.
PLANET AEF is halfway through its five-year campaign to raise $5 million.