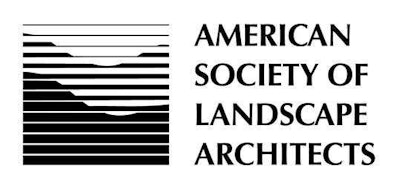 The American Society of Landscape Architects (ASLA) is calling for entries for its 2014 Professional and Student awards.
Award recipients, their clients and student advisors will be honored at the awards presentation ceremony during the ASLA Annual Meeting and EXPO in Denver, November 15-18, 2014.
The award-winning projects will be featured in a video presentation at the ceremony and on the awards website following the event.
Award recipients will receive coverage in the October issue of Landscape Architecture Magazine.
Both the ASLA Professional and Student awards feature five categories: General Design; Residential Design; Analysis and Planning; Communications; and Research. The Professional Awards also include The Landmark Award, while the Student Awards include the Student Community Service Award and Student Collaboration categories.
Members of this year's professional awards jury are:
James Burnett, FASLA, Office of James Burnett, Solana Beach, California, Jury Chair
Catherine Barner, Golden Gate National Parks Conservancy, San Francisco
Alain DeVergie, FASLA, U.S. Department of State, Washington, D.C.
Kona Gray, ASLA, EDSA, Fort Lauderdale, Florida
David Hocker, ASLA, Hocker Design Group, Dallas
Keith LeBlanc, FASLA, Keith LeBlanc Landscape Architecture, Boston
Anne Raver, Journalist, Reisterstown, Maryland
Jerry van Eyck, ASLA, !melk, New York City
Thaisa Way, ASLA, University of Washington, Seattle
Members of the student awards jury are:
Gina Ford, ASLA, Sasaki, Watertown, Mass., Jury Chair
Rebecca Barnes, FAIA, University of Washington, Seattle
Sandra Y. Clinton, FASLA, Clinton & Associates, Hyattsville, Maryland
Bernard Dahl, FASLA, Purdue University, West Lafayette, Indiana
Christian Gabriel, ASLA, U.S. General Services Administration, Washington, D.C.
Eric Kramer, ASLA, Reed Hilderbrand, Watertown, Massachusetts
Willett Moss, ASLA, CMG Landscape Architecture, San Francisco
Brian Sawyer, ASLA, Sawyer/Berson, New York City
Dennis Carmichael, FASLA, Parker Rodriguez, Alexandria, Virginia
Entry forms and payment must be received by:
March 7, 2014 for ASLA Professional Awards
April 25, 2014 for ASLA Student Awards
Submission binders must be received by:
March 21, 2014 for ASLA Professional Awards
May 9, 2014 for ASLA Student Awards