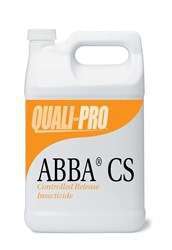 Quali-Pro has introduced an addition to the Control Solutions CapVantage technology, ABBA CS.
ABBA CS is a controlled release insecticide featuring CapVantange technology that provides protection for plants in greenhouses, shadehouses, field-grown ornamentals, foliage plants, Christmas trees and woody ornamentals.
Microencapsulating the active ingredient, Abamectin, provides knockdown plus a residual effect.