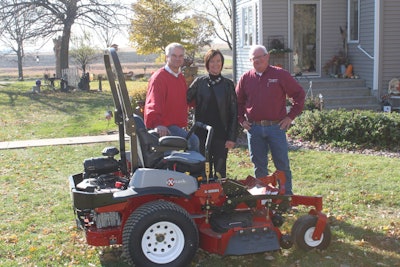 Exmark has named three winners of its 'Farm Beautiful' contest.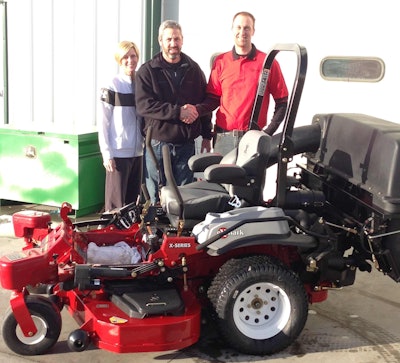 In partnership with Successful Farming magazine, the contest awarded three families an Exmark Lazer Z X-Series zero-turn riding mower.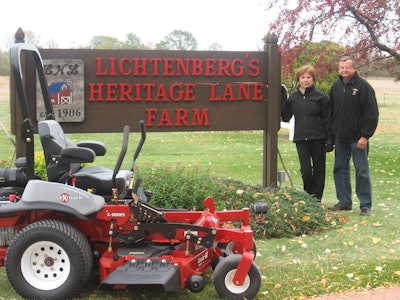 The winners of the 2013 Farm Beautiful contest were: Dave and Nikki Heying of Granville, Iowa; Wayne and Laura Dahl of Dawson, Minnesota; and Dennis and Marian Lichtenberg of Clintonville, Wisconsin.
Representatives from local dealers who delivered the machines demonstrated the safe operation of the mower to each family.
Each Lazer Z X-Series mower features a 60-inch cutting deck and Kawasaki V-twin commercial engine.
The Farm Beautiful contest is an annual contest hosted by Successful Farming magazine.
Ninety entrants submitted up to 12 photos and 500 words describing the farmstead, including history, how the land was developed and how the layout of the property accommodates farming activities.
Entries were judged using four-point criteria, which included appearance, strategic layout, overall state of maintenance and creative use of landscape in a farmstead setting.