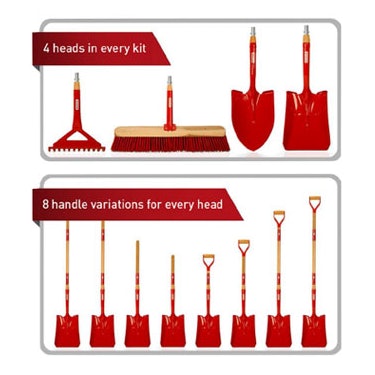 RedHed Tools is preparing to launch a set of tools designed for landscapers.
CEO and Founder, Rick Meinzer, will be launching the tools, which are based off his experience managing his landscaping company in Utah.
The package contains two shovels, one broom and one rake head, as well as eight different extensions and handles that are interchangeable into 32 different tool combinations.
The tools are made from knot-free, straight grain hickory wood, which is oil rubbed.
The company produces its metals with a 400 classification of steel.
The 14-gauge tempered steel is then powder coated in a toy-box red color to help prevent oxidation, scuffs and corrosion.