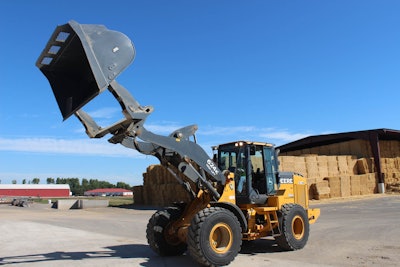 Designed for wheel loaders, the JRB Roll-Out Bucket from Paladin Attachments has been specially designed to improve the dumping height ability.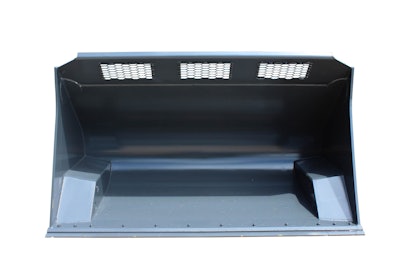 The attachment will allow wheel loaders to clear 13 foot, 6-inch haul trailers.
Featuring twin, dual-cushioned cylinders to tip the bucket on its edge, the bucket is available in quick-coupler or pin-on attachment styles and includes jumper hoses.
The buckets are available in sizes that range from four to seven cubic-yard capacities in half-yard increments.
The carriage arms are positioned on the outer shell of the bucket to add stabilization, and the bucket has been designed with sloped cylinder housings.
[youtube i6FZPDxPzzY&feature=youtu.be nolink]