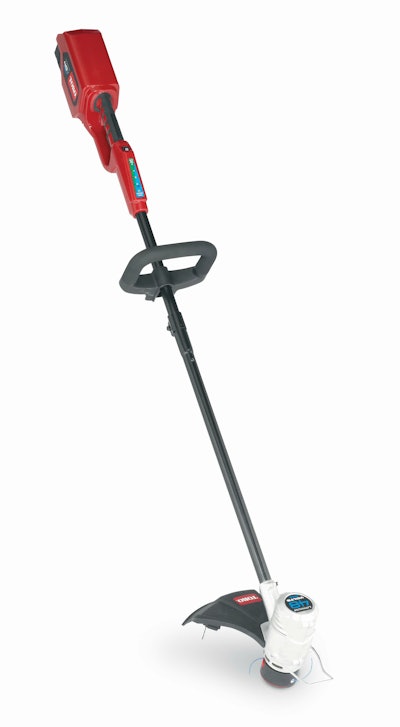 The lithium-ion battery string trimmer from Toro is the highest voltage trimmer the company has released yet.
The 48-volt Max string trimmer has super-charged, interchangeable batteries. There is also a storage-mode feature that keeps the battery at an ideal level when it's not in use.
Featuring a 13-inch dual trim line, the trimmer also has variable speed control.
The approximately 9-pound trimmer also has an aluminum head and extended steel shaft with an adjustable assist handle.
*Battery manufacturer rating = 48V maximum & 43.2V nominal. Actual voltage varies with load.