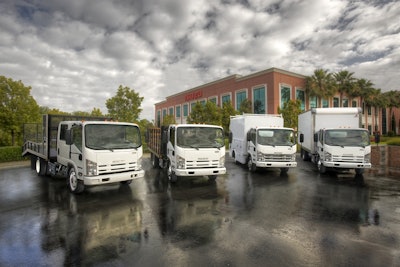 As the landscaping and service industries continue to become more and more competitive, companies are continuously looking for ways to increase customer satisfaction, efficiencies and return on investment. Technological advancements have truly been a game changer for fleet management and can actually make or break a company.
Below are several tools and technologies that have taken the landscaping industry by storm.
Advanced GPS
Gone are the days where GPS devices simply give directions. While GPS tools aren't new, the landscaping industry has found innovative GPS advancements that help save drivers time. Many new advanced GPS tools now can help add more service calls per day, improve routing, and cut back on inefficient communication practices.
Going green
The service industry has realized how important it is to utilize the earth's resources in a responsible manner. With this goal in mind, technology has been created to decrease idling time and help keep fleet-dependent businesses green. Aside from excessive idling, GPS technology can also help identify which vehicles are being driven erratically. Harsh acceleration and speeding adds to extravagant fuel usage and contributes to additional environmental waste.
Safety
Being safe is important to all drivers, so it's no surprise that the service industry has found ways to utilize technology to make driving as safe as possible. New tools on the market include features such as real-time weather and traffic updates, early lane departure warnings and vehicle tracking to help identify potentially unfit drivers. Of these tools, one of the most interesting and highly used technologies is the driving style tool. Companies use this to monitor driver shortcomings in an effort to promote safe driving. It also has the potential to help companies lower their insurance rates due to the increased safety monitoring features and data collection that can be given to insurance companies.
Driver confidence
While the personal confidence of work truck drivers may be the last thing companies think of when looking for ways to increase efficiencies, it's important to remember that employee satisfaction plays a huge role in a company's success. Luckily, advances in technology have made it easier to make the lives of drivers better. GPS technology provides drivers proof of service, so that their stellar work is never disputed with customers. It also makes it easier for employees both in the office and out in the field when a solution can provide automatic time sheets. By cutting back on paperwork, drivers can focus on the task at hand and know that they will be paid for actual hours worked. By giving drivers tools that can help them feel comfortable and confident in their work, companies can boost morale and ultimately create a more successful business.
As the landscaping industry becomes more competitive, businesses need to continue to find more ways to utilize advances in technology to gain a competitive edge and increase their return on investment. Stay up-to-date on the new vehicle management tools, features and technology to see how you can satisfy your employees and customers while ultimately increasing profits.
EDITOR'S NOTE: This post was contributed by Fleetmatics, which provides GPS fleet tracking technology and fleet management solutions to help fleet managers drive down operating costs and improve productivity.