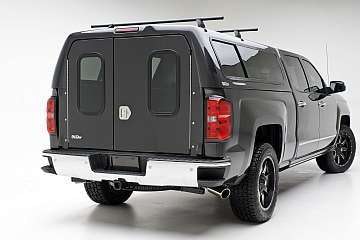 Snugtop and Bolt have teamed up to help landscapers on the go.
The two have paired truck caps with codeable locks to provide more security.
Drivers insert his or her ignition key into the lock cylinder and rotate the key once, which activates the spring-loaded plat tumblers to code the lock to that unique key.
When the key is removed, the cylinder moves into the locked position and will rotate to the unlocked position only when that key is inserted.
Bolt technology enables multiple locks to be configured to a single key.

Along with Snugtop's latest line, "Outback", the company offers Bolt locks as an option for its commercial line of truck caps, as well as the Super Sport, Xtra Vision, Aero Sport and XTR. The company also offers Bolt for its Snuglid SL and Snuglid F2 tonneau covers.