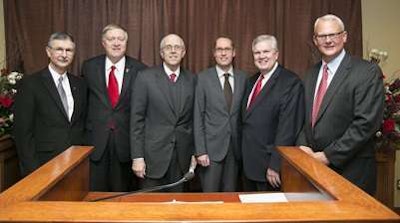 Bayer CropScience is focusing on the future of plants.
The company recently donated $19.3 million to Texas Tech University to benefit research programs and projects in the College of Agricultural Science and Natural Resources.
Even more so, the $19.3 million contribution has been submitted for an equal amount of state matching funds from the Texas Research Incentive Program (TRIP), which would increase the total amount to $38.6 million. If the state matches the funds, it would be the largest cash investment for research in the history of Texas Tech University.
The donation will support research developments in the Department of Plant and Soil Science (PSS), including an endowed chair in PSS, a fellowship endowment for graduate students and new research facilities and space in PSS.
[youtube 1e3g3Vvrn8E nolink]