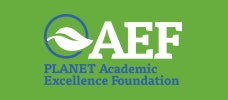 PLANET, the Professional Landcare Network, has added three companies to its PLANET Academic Excellence Foundation (PLANET AEF) ambassadors.
Each of the following companies pledged $25,000 to the Foundation, which awards scholarships to students who are enrolled in landscape contracting and/or horticulture programs at two-year or four-year colleges and universities.
James River Grounds Management, Glen Allen, Virginia
Jeffrey Scott and Corine Koornhof, Jeffrey Scott Consulting, Trumbull, Connecticut
Pacific Landscape Management, Hillsboro, Oregon
Fullmer's Landscaping, Dayton, Ohio (through the OLNA/ AEF State Association Partnership)
The organization is halfway through its five-year campaign to raise the fund balance from $2 million to $5 million. To date, the group has grown to $3.7 million.